THE MAIN DISTRACTION
(something to amuse you while I edit the new "proper" post)
***
So, I'm checking out a cute girl's photo on MySpace...and then...distraction:
For indeed, what could distract me from ass more than...asshands.
Behold: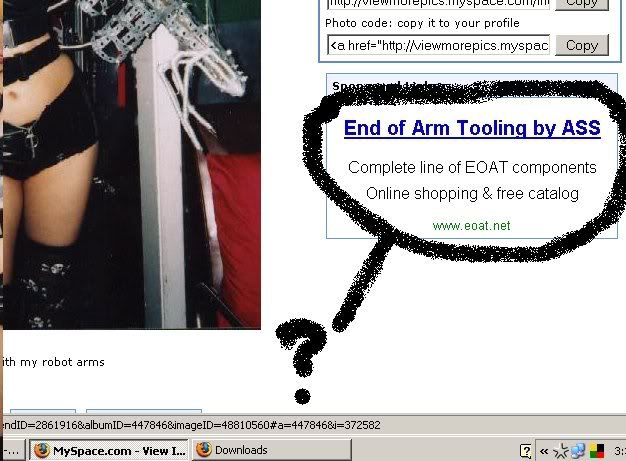 Meanwhile, "Tooling For Anus" by the Meatmen roars through my head.
Clearly, MySpace's ad-bots have crawled through my personal data, and determined that--based on the two things I love most, which are apparently robot hands and asses, according to my cookies--this ad would be appropriate.
The ad-bots know best; I could not resist. I clicked.
Arguably, the website was even funnier than its ad. This, my friends (insert creepy McCain leer), is "Engrish" at its best.
Read this. No, seriously...read the whole thing: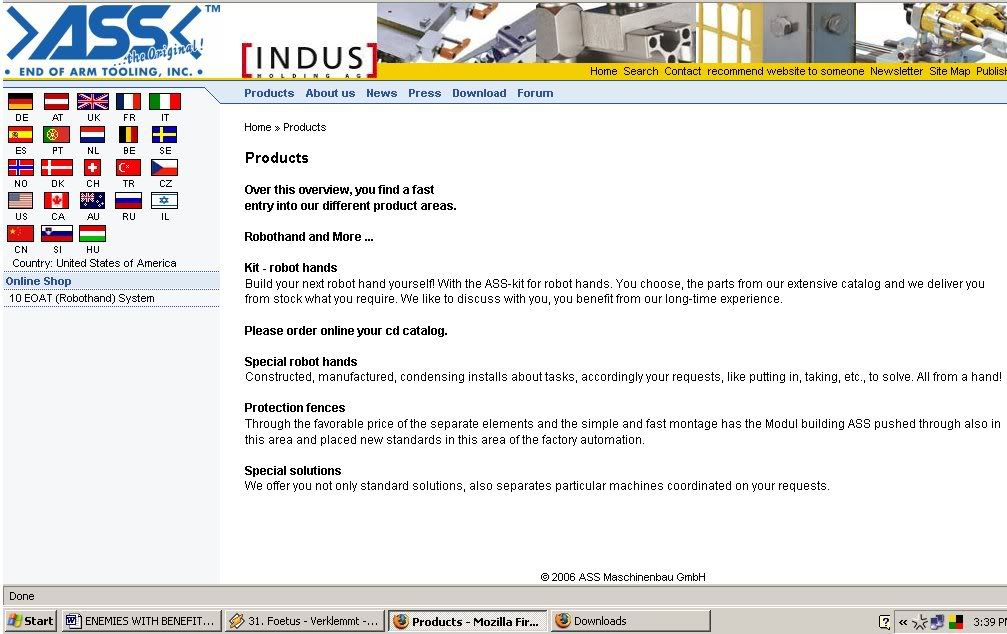 (you might need to click the image to see it full-size)
Even their logo is funny. Behold:

Duly noted: these are the "original" ass-hands.
The future of drunkenly groping chicks at Dante's has arrived.
And it speaks very, very poor English.
)+(
Labels: ass, asshands, engrish, groping chicks at Dante's, robot arms